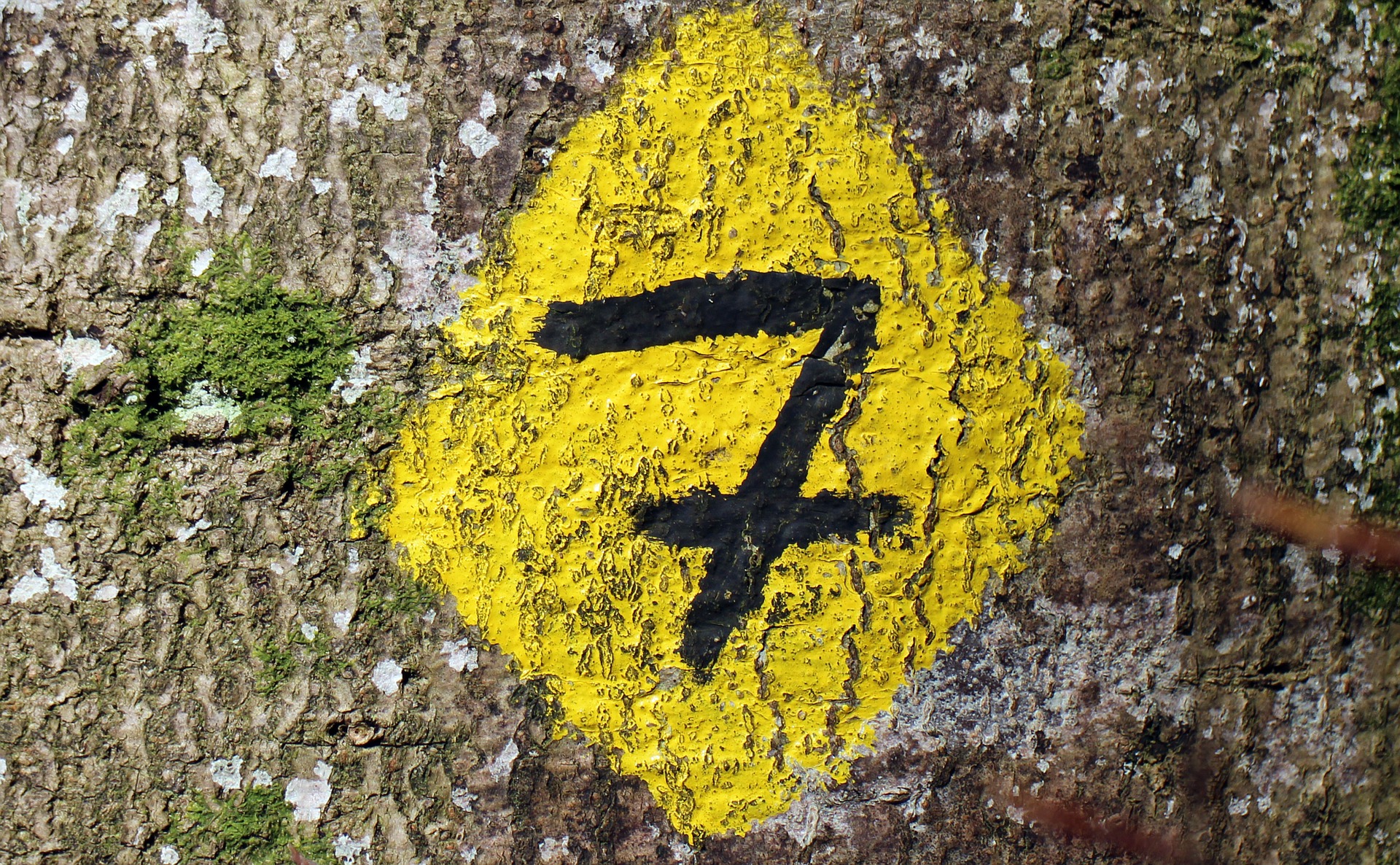 If you get around much to other blogger's sites in the personal development genre, there's a very good chance you've bumped into my friend Galen Pearl. Her comments are thoughtful and sincere and come from a place of insight and wisdom. If you follow her blog, 10 Steps to Finding Your Happy Place, you know that insight and wisdom runs deep. She very kindly nominated me to participate in the My 7 Links blog post project, created by the Tripbase travel blog.
The My 7 Links project's objective is to bring bloggers together to share life lessons, particularly from posts long ago settled to the bottom tiers of our dusty archives by asking us to resurrect 7 articles that fit the 7 categories they provide.
Tripbase then shares the best posts from those bloggers who have been nominated on their blog and every day on Facebook and Twitter at #My7Links (go check it out! – But come back! You're not done here! :)).
I am deeply grateful to Galen for the nomination and have had fun looking at some of my older posts to find fits for the 7 categories. Since M2bH is only 4 months old at present, I don't have much depth in my archives to draw from, so have had to include a few  articles that won't be all that old. Still, I hope those of you who click over to those articles find them to be of value!
My 7 links
Most beautiful: The Joy of Touch (this post was inspired by my mom's double by-pass surgery. Her pain was intense. Her reaction to the drugs was intense. Her discomfort was intense. But touch helped her endure it all)
Most popular: 10 Ways You Can Stop Being So Easily Offended (This post has gotten the most visits by far. With most of us either easily offended or knowing someone who is, this post seems to have universal appeal)
Most controversial: 6 Ways Religious Faith can Increase Happiness (this was one of my very early posts when crickets were all I heard when I hit "publish." So given the potential divide religion can cause, the controversy is purely theoretical — although a couple of the crickets may have gotten into fights over it, I hear)
Most helpful: Turning Guilt from Mortal Enemy to Best Friend (with so many people burdened by guilt and with so many people misunderstanding the positive role guilt can play in our lives, I believe that this post is a critical read for most people — if I do say so myself :))
Surprise success: Embrace your Inner Mosquito(one morning, while minding my own darn business, a crazy mosquito came at me with a dedication that was impressive. So much so that it led to this post. People really seemed to like it a lot. Based on the feedback, it's my funniest post as well)
Overlooked: The Cost of Happiness (another one of my very early posts, I was proud of it. I'm a high school economics teacher and incorporated some basic economics into the art of happiness)
Most proud of: 5 Deadly Cancers to the Human Soul (I got some really positive feedback on this one. And frankly, I'm proud of the way it turned out. Read it to see if you agree)
Once nominated, we get to nominate up to 5 other bloggers for the same honor. This part was tough. There are so many wonderful bloggers with amazing sites writing amazing material. Go peek in on each of these wonderful sites and you'll see exactly what I mean.
My Nominees for My 7 Links
Dave Ursillo: Lead without Followers, Live from Within
Let Me Know What You Think!
Follow the links and let me know what you think about my posts and those I nominated
Photo provided by Pixabay