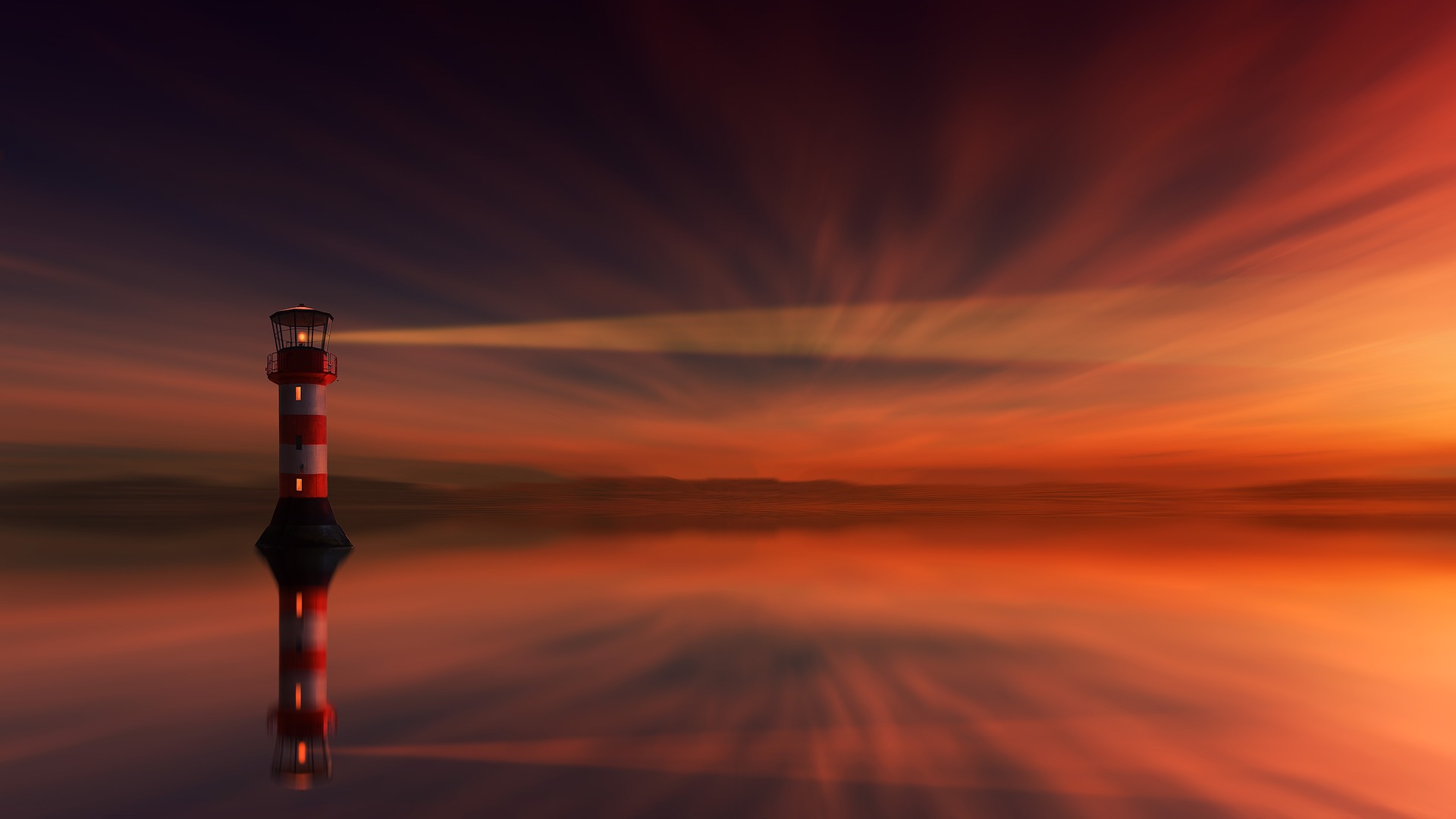 "We can take almost anything that hurts and recycle it into something good once we're ready to learn from it." ~ Lori Deschene in Tiny Buddha: Simple Wisdom for Life's Hard Questions
Are you in pain and desperately want to stop hurting?
Do you wonder how to make sense of life and how to make yours more meaningful?
Do you ever feel like happiness lingers in the shadows of your life just out of reach?
Have you struggled to overcome, or cope, or accomplish but felt like life was passing you by … or beating you up … or laughing at you?
Or perhaps it's just that you would like things to be a bit better than they are now: less pain, more meaning, deeper happiness, more confidence, inner peace and intimacy.
Lori's Wisdom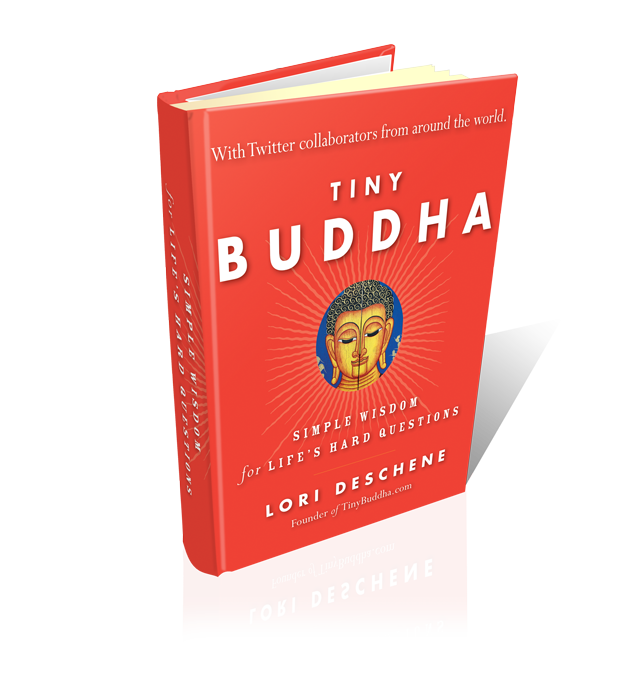 (To purchase your own copy, just click on the book image above! It would make the perfect Holiday and New Year gift!)
Lori Deschene of the hugely popular blog, Tiny Buddha, has written an amazing book that deals with just those kinds of questions and concerns. She addresses such hard questions with grace and wisdom in Tiny Buddha: Simple Wisdom for Life's Hard Questions.
Her story is a compelling one that she weaves seamlessly into the book, underscoring the wisdom that populates this must-read. In short, Lori has created an essential read for every serious student of personal development. It's just one of those books that should be on your shelf, period.
The following interview will shed light on that wisdom and give you a taste for why her blog is so popular and why Tiny Buddha is an important book, especially for this holiday season as we prepare to enter a brand new year!
For my readers who may not know you, Lori, how would you briefly describe who you are, what you do, and why you do it?
I run a website called tinybuddha.com. I launched the site in the fall of 2009 after tweeting daily quotes for a little more than a year. My goal with the site was to create a community blog, where anyone of any age from any location could share a story about overcoming adversity and applying the wisdom quotes to everyday life.
It was important to me that Tiny Buddha became a place where people feel comfortable sharing what they've been through and what they're going through to help themselves and each other. This is something that's made a tremendous difference in my life.
When I was younger I carried around a lot of pain and shame, and I always felt alone. Worse, I felt like I had to hide my challenges and imperfections to be liked and accepted, which made most of my connections superficial and unfulfilling.
I eventually realized that I feel most empowered when I'm honest about both my struggles and successes, and focus on lessons learned so that I'm able to grow, move forward, and help other people do the same thing. I believe this is why people write for the site. In this way, we all connect on a meaningful level and grow together.
One of the factors that made Tiny Buddha so powerful was how very personal you were sharing intimate details about your own struggles and challenges. How do you interpret your past today?
For the most part, I look back on my past with pride. It's not because I'm proud of everything I've done. I made a lot of massive mistakes that I would not make if I were to go back. But I'm proud of the fact that I've grown so much over the years; and I'm also proud because I've done something valuable with some events that were quite painful when I experienced them.
It's the silver lining to pain: we can always recycle our hurts into something useful if we leverage them to help other people. I've failed many times in my life, and I know I will fail again, but I aim to maintain a winning attitude by learning from those experiences and helping people with what I've learned.
You say we can't control whether we hurt, but that "we can control how long we endure it and what we do with it." I like that. Could you elaborate?
Sure! Pain is inevitable in life. Everything is impermanent, so we will ultimately lose things that matter to us—including jobs, relationships, and people we love. We can let every loss make us bitter, and stay stuck dwelling on what was, or we can learn from each one and empower ourselves to create what could be.
We will all hurt because we are all human, but we have a choice to fully feel what we need to feel, and then let go and move forward a little wiser. Jean-Paul Sartre wrote, "Freedom is what you do with what's been done to you." This is where we have control: what we do from this point forward.
As long as we're still breathing, there are always possibilities in tomorrow. Every ending paves the way for a new beginning.
You explore the question of the meaning of life in some detail. What advice would you give someone struggling to find meaning in life who's reading this interview right now?
My advice is to replace the word "find" with "create." When we try to find meaning, we seek it outside ourselves, as if it's something we need to chase and attain. When we focus on creating meaning, it's more about our everyday choices. It empowers us to focus on what really matters to us, and then identify ways we can honor those things, starting right now.
I like that distinction. What was your biggest obstacle to finding happiness?
My biggest obstacle was looking for answers outside myself. For a long time, I thought happiness was something I'd experience someday—when I got the perfect job, or found a fulfilling relationship, or somehow created ideal conditions in my life. I also assumed that there would be a turning point when suddenly I'd be happy, as if it would be like hitting a light switch and permanently entering a positive state.
One thing that's helped me is realizing happiness is a moment-to-moment choice, and there will inevitably be moments when I'm not happy. If I take it one moment at a time, and realize I always have a choice as to what I think and what I do, I'm more likely to be happier more often than not.
You suggest that positive thinking can feel negative with unrealistic expectations. This is an intriguing claim in a culture of positive-thinking platitudes. Could you explain what you meant?
In our culture, positive thinking is often touted as a means to an end. It's the whole idea behind the law of attraction—that we can manifest what we want (or what we don't want) through our thoughts. I personally think this can set us up for frustration, because we end up focusing on the outcome we're trying to create instead of the state of my mind we want to nurture.
In my experience, positive thinking can be instrumental to happiness, if I also give myself permission to feel the full range of emotions, instead of thinking I need to stuff them down; and if I focus on doing the best I can with what's in front of me instead of hoping my thoughts and attitude will attract something else.
This doesn't mean our thoughts don't influence what we attract in our lives; it's just that we're more apt to feel peaceful if we accept that the future is always uncertain, and then focus on the here and now.
Do you have any advice for someone who wants to change a self-defeating belief and hasn't yet been able to?
What helps me is to continually question and challenge the beliefs I've accepted as fact. I've recently been working to release some limiting beliefs about money. In my early 20s, after I got involved with a network marketing company that, unbeknownst to me, scammed a lot of people out of their savings, I formed the belief that pursuing money is bad. This limits what I can do, personally and professionally.
I started challenging this belief by recognizing when I formed it and why, and then questioning the payoff in holding onto it. (Which is: I don't need to feel like I am a bad person.) Now whenever I recognize I'm holding myself back through this belief, I remind myself of the payoff of letting it go: I can continue to expand to Tiny Buddha, I can help other people more effectively, I can live a little more comfortably, and I can plan for my eventual retirement.
Finally, if there was only one principle or message my readers were to take away from your book, what would you want it would be?
We have immense power to shape our lives if we learn from the past, focus on what is in our control, and then do something about it right now.
Thank you, Lori.
Photo courtesy of Pixabay