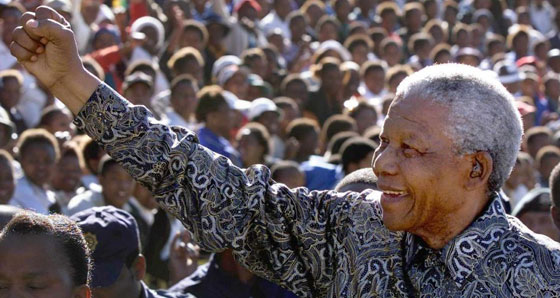 Nelson Mandela passed away today at the age of 95. After serving a 27-year prison term for his anti-apartheid involvement, Mandela would become South Africa's first black president. He served only one term, choosing instead to dedicated his life to charitable work.
He died earlier today, December 5th, 2013.
His legacy is not only an apartheid-free South Africa and a Nobel Peace Prize, but a profound dedication to peace, racial reconciliation, service, forgiveness and compassion.
No man is perfect, Nelson Mandela included. But this imperfect man profoundly changed the lives of untold numbers of people. His life serves as an inspiration to millions of us from around the world. We will miss him and the work he dedicated his life to.
A Tribute to Nelson Mandela in Quotes
My Favorite Mandela Quotes: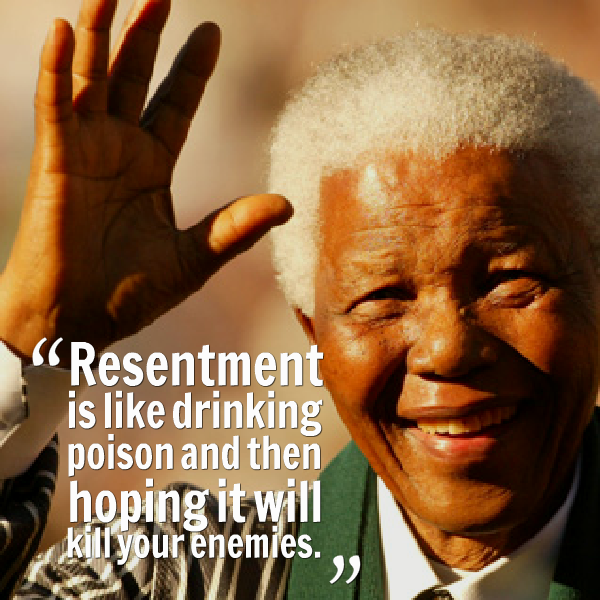 1. "Education is the most powerful weapon which you can use to change the world." (Tweet)

2. "A good head and a good heart are always a formidable combination."
(Tweet)
3. "Do not judge me by my successes, judge me by how many times I fell down and got back up again."
4. "The time for the healing of the wounds has come. The moment to bridge the chasms that divide us has come. The time to build is upon us."
5. "No one is born hating another person because of the color of his skin or his background or his religion. People must learn to hate, and if they can learn to hate, they can be taught to love, for love comes more naturally to the human heart than its opposite."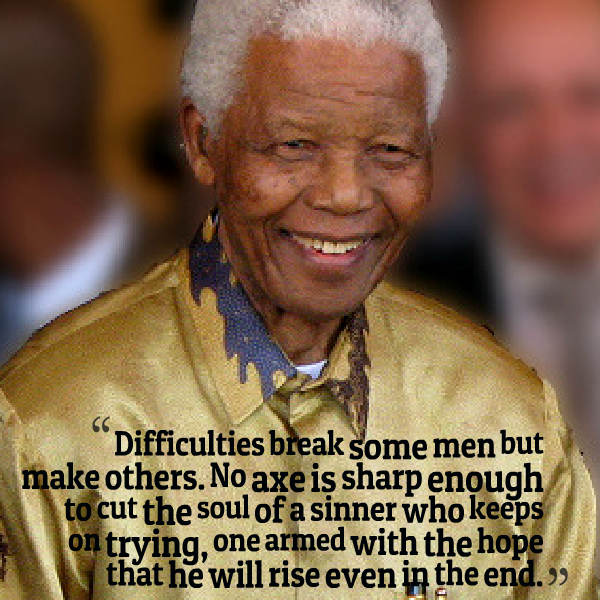 6. "There is no passion to be found playing small–in settling for a life that is less than the one you are capable of living."
7. "For to be free is not merely to cast off one's chains, but to live in a way that respects and enhances the freedom of others."
8. "If you want to make peace with your enemy, you have to work with your enemy. Then he becomes your partner."
9. "Money won't create success, the freedom to make it will."
(Tweet)
10. "I am fundamentally an optimist. Whether that comes from nature or nurture, I cannot say. Part of being optimistic is keeping one's head pointed toward the sun, one's feet moving forward. There were many dark moments when my faith in humanity was sorely tested, but I would not and could not give myself up to despair. That way lays defeat and death."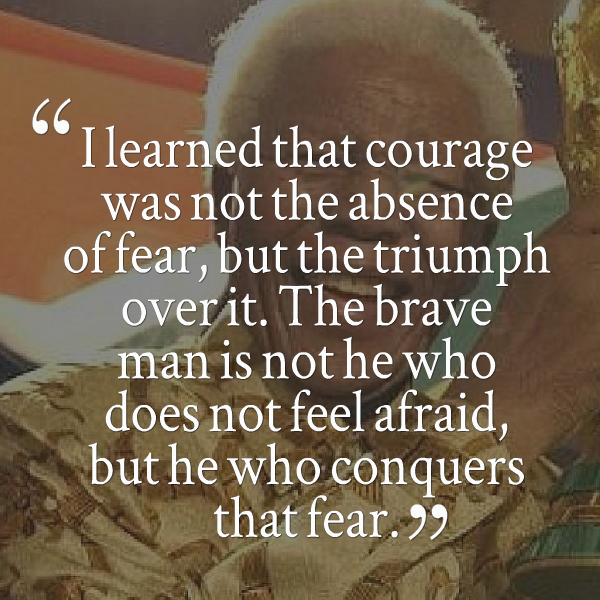 For more Photo Quotes, visit my Facebook page at Your Daily Thought
Your Turn …
Let us know your thoughts about Nelson Mandela in the comments below.
And please share your favorite Mandela quote!
.